Aligning education and industry
A first of its kind Employer Round Table organized to improve the youth employability.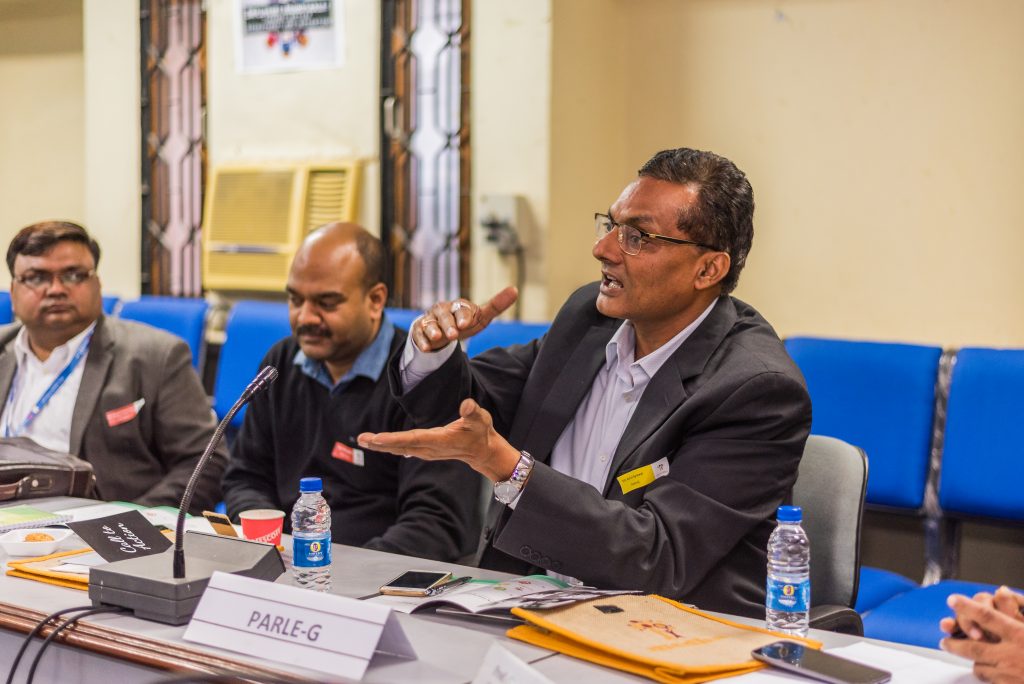 "We are not expecting a lot from the freshers, the least that is expected though is basic grooming, eagerness to learn, and clarity on a career path to ensure longer retention within the organization"

Mr. Prateek Shahi from Big Bazaar.
Medha recently conducted an Employer Roundtable at Deen Dayal Upadhyay University, Gorakhpur aimed at bringing together employers and academia to improve employment outcomes for students. Over 20 employers participated, including leading brands Eureka Forbes, Pantaloons, Hyundai, and Edelweiss, representing a diverse set of industries.
Employers agreed that students' academic training is based on rote learning, hence very few candidates display a knack for networking, quick thinking, and clear articulation of thoughts, which are all required in any entry-level business development/marketing position. Company representatives highlighted that above all else they are looking for their entry-level employees to have strong communication skills.
This the second in the series of such workshops Medha is organizing this year across our areas of operations. With its subsequent events, we will aim to drive deeper collaboration between employers and academia and put a roadmap together for how all stakeholders can work closer together.