Medha impacts 3,289 students and alumni this year
Next generation prepares for and joins the workforce
The 2017 – 2018 academic/financial year continues three years of rapid expansion for Medha; improving employment, employability, and life skills for over 8,000 youth.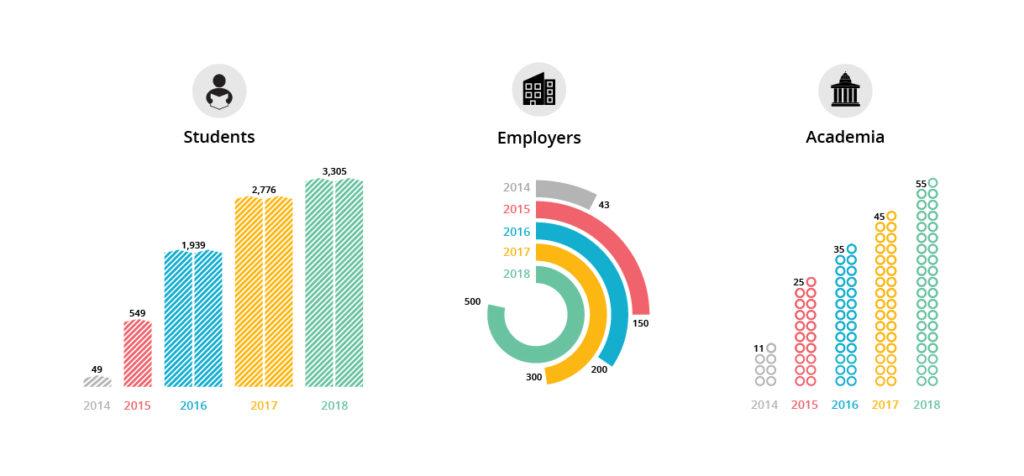 Through our alumni and impact evaluation teams, we have been closely following the career progression of our graduates the last three years. We are proud to report:

This year saw a dramatic rise (130%) in the number of students going for and completing internships. A strong sign of increased acceptance and value placed on gaining work experience.
Our Student Relationship Managers and Area Managers have worked tirelessly with students, parents, teachers, and over 150 employers to make this possible.