Medha Featured in SAP-ANDE Report
The report highlights Medha's work in bridging the gap between education and employment
Medha was featured prominently as a successful example of an entrepreneurial organisation working to bridge the gap between education and employment in the report by Aspen Network of Development Entrepreneurs and SAP India.
The report, entitled Education for the 22nd century: How entrepreneurs can help bridge the education to employment divide explores how to strengthen the opportunities for education-focused entrepreneurs to solve human capital challenges. The report is based on the findings of the workshop "Entrepreneurial Solutions to Youth Un-Employment" conducted in Delhi on 10th Sept this year where Medha Co-Founder Byomkesh Mishra was a panelist.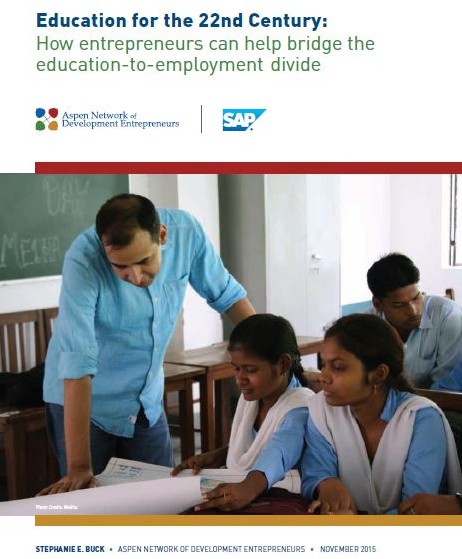 The full report can be viewed by clicking on the image above or on the given link. To read more about the workshop click here for our previous blog post.