Medha at Youth Unemployment Event hosted by SAP and ANDE
Medha Co-Founder Byomkesh Mishra as the penalist at the Roundtable
Medha Co-Founder Byomkesh Mishra was a panelist at "Entrepreneurial Solutions to Youth Un-Employment" a roundtable organised by Aspen Network of Development Entrepreneurs in association with SAP India on 10th Sept 2015 at The Claridges Hotel, New Delhi.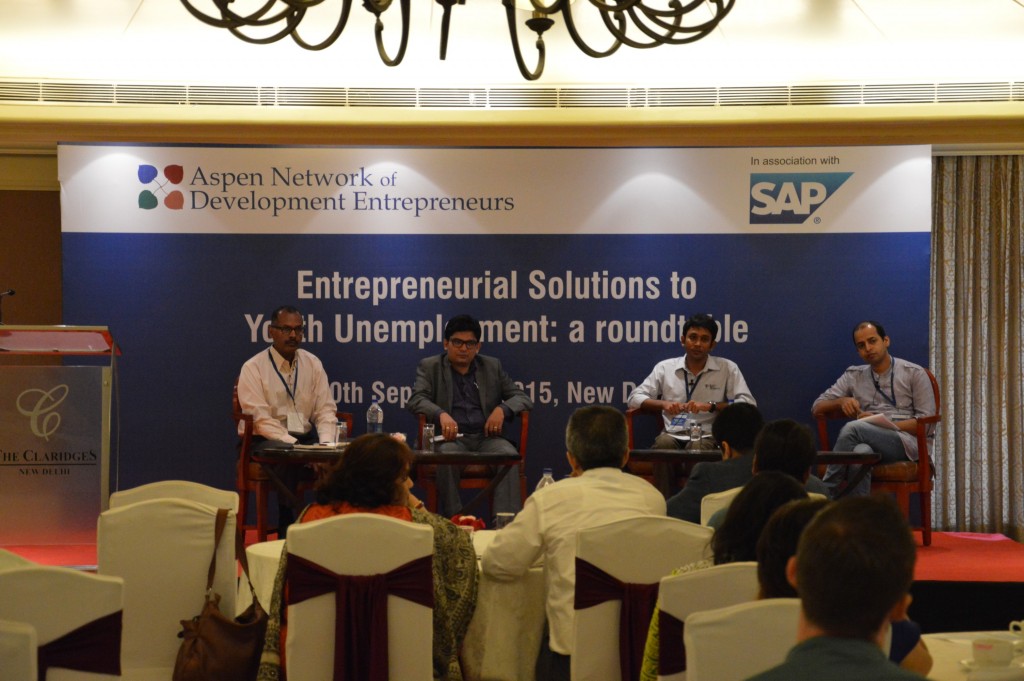 The program was aimed at identifying new areas of opportunity and co-design solutions that strengthen the ecosystem for entrepreneurial solutions to youth unemployment. The focus being on generating new knowledge and catalyzing collaborative action.
"We always talk about the lack of quality from the 'demand side' i.e. the students, but if we really want the youth to aspire for the private sector jobs, then we also have to look at the quality of  the"supply side', i.e. the kind of jobs available at the entry-level, the salaries, the working conditions and the growth opportunities." said, Medha Co-Founder Byomkesh Mishra
The event had more than 30 participants from  organisations like NSDC, Villgro, responsAbility, Unitus Seed Fund, LGTVP, and World Bank.