Medha holds first offsite
Team Medha goes on its 1st offsite to Mahmudabad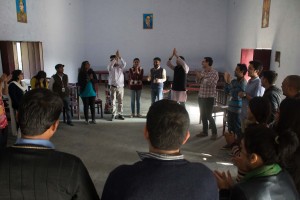 Medha held its first official offsite on February 12th, 2016. We traveled to a nearby partner campus in Mahmudabad, a beautiful setting in the middle of a mango orchard, to spend the day reflecting on the last year and developing our strategic goals for the next three. We structured the day of group activities and interactive sessions around three common themes all organizations have to grapple with – Impact, Scale, and Sustainability.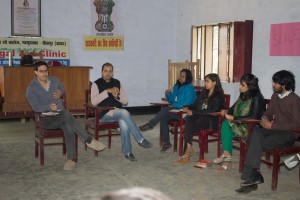 With these in the backdrop, we identified areas where we have done well, where we need to improve, and where we don't have enough information. Subsequently, we defined the metrics we want to measure ourselves against in each key area, and agreed upon some very ambitious targets. Lastly, we assigned 'Goal Champions' to each objective to increase accountability and take the thoughtful work from the offsite into our everyday jobs.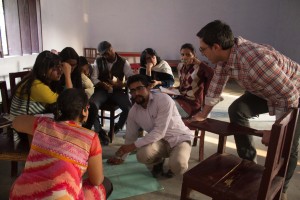 Despite all the hard work, we did manage to have some fun and a delicious lunch brought in by a local dhaba 🙂
We are confident the offsite fostered greater collaboration and team cohesiveness, as well as reinvigorated all of us as we start our planning for next year. We look forward to doing it again soon with an even bigger team and even bigger goals!
More pictures from the day are available on our Facebook page.