'Evolving' virtual facilitation
Key learnings from building facilitation skills in the virtual world.
Each year, we organize an 'upskilling workshop' for facilitators who have just completed a year in the field. We call it Evolve, and the workshop helps new Student Relationship Managers (SRMs) improve their facilitation skills, reflect on their growth areas, and plan for the year ahead.
Like everything else, the pandemic forced us to rethink Evolve this year. At first, we were apprehensive about doing it online. Much of the workshop is about reconnecting with peers, building trust, and reflecting deeply on the experiences of the year gone by – not things that are easy to do behind a computer screen.
We decided that if we could keep our experiential learning approach at the center of the redesigned program, we might pull something off almost as impactful in the virtual world. Here are a few of our learnings.
Encourage people outside their comfort zones
No, we're not saying you should make everyone sing in front of the group on the first day! 🙂 But the earlier you can nudge people outside of their comfort zones, the faster the group starts to become a bit more vulnerable, and that's when trust and real connections are formed. It is always more effective if this comes from a participant themselves, i.e. someone opening up about something personal in an unexpected way makes it comfortable for others to do so. As program designers and facilitators, we can certainly create an environment for this to happen more easily.
For Evolve this year, it was as simple as splitting the 47 SRMs into smaller, regionally diverse groups for the entire duration of the workshop. Spread across a large geographic area (1,300kms), our SRMs rarely get to interact with their peers from other states or operational areas. While at first participants were a bit apprehensive because of a lack of familiarity, the small, diverse groups proved effective at initiating new discussions, sharing context-specific learnings, and building rapport across teams and states.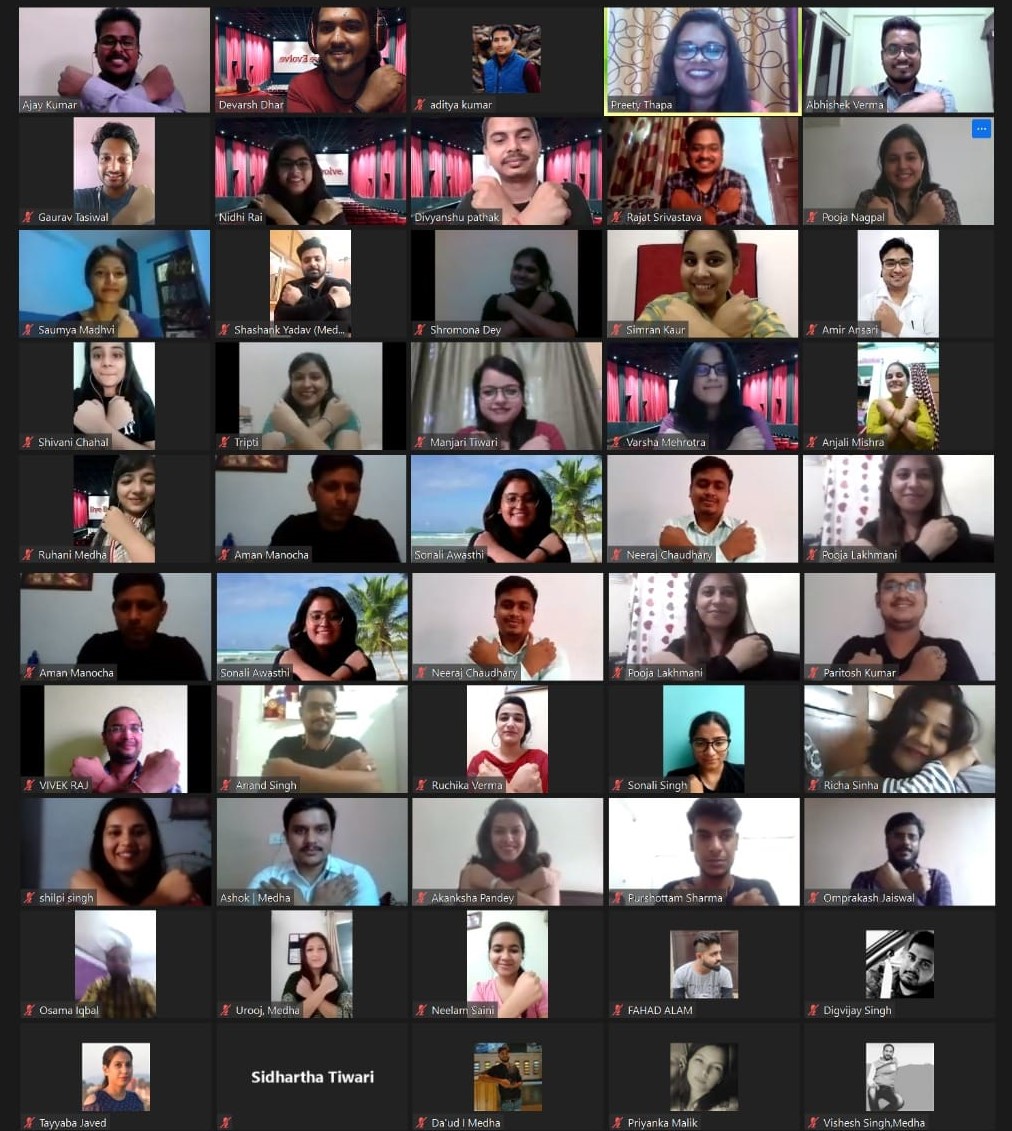 2. Make it as experiential as possible
I know we already said this, and we sound like a broken record with this whole experiential learning thing all the time, but it really does work! Again, there are so many ways to do it, from interactive doodling sessions to recording 'teach backs,' the important thing is to avoid one-to-many sessions as much as possible unless, of course, that speaker is Jill Bolte Taylor.
Again, our approach was not earth-shattering, but sticking to it day-in and day-out made all the difference. We always began with a fun and light ice-breaker, and an energizer always followed lunch. Each module was carefully designed so that participants were not 'passive listeners' but 'active leaders' in the learning process instead – creating content on the fly, conducting prepared sessions with their peers, and providing constant feedback on the agenda and plan ahead.
3. Make use of in-house experts
Why do we always feel like we have to bring in some 'outside expert' every time a domain or technical skill is on the agenda? Do we really need to hire a data scientist Ph.D. to discuss the importance of stronger data culture and data-based decision making? We don't think so.
Instead, float the idea internally, and we think you'll be surprised to find out how many people are not only passionate and knowledgeable about the topic you want to cover but are also interested in telling others about it!
In our case, we gave the stage to some of our more tech-savvy team members from the MarComs and Strategy teams to lead sessions on how to better use Microsoft Teams, Canva, and Zoom. It also makes it a lot easier to build internal mentorship and ongoing support when that person is just a WhatsApp message away!
"Initially, I felt it would be tough to conduct classroom activities online. During Evolve, I picked up a lot of technical and creative skills which built my confidence in online teaching. I met people working in different regions and got to learn about their challenges and opportunities for collaboration. Being in a lockdown, it was amazing to stay connected and learn so much in 17 days."

– Anand Kumar Singh, SRM, Varanasi.
By the end of the workshop, we were happy to have kept the facilitators motivated. Despite the challenges in shifting online, like connectivity issues and blurred work-home boundaries, they reported a sense of belonging – a "collaboration waali feeling." The workshop became a turning point that helped SRMs translate experiential learning into the virtual field.