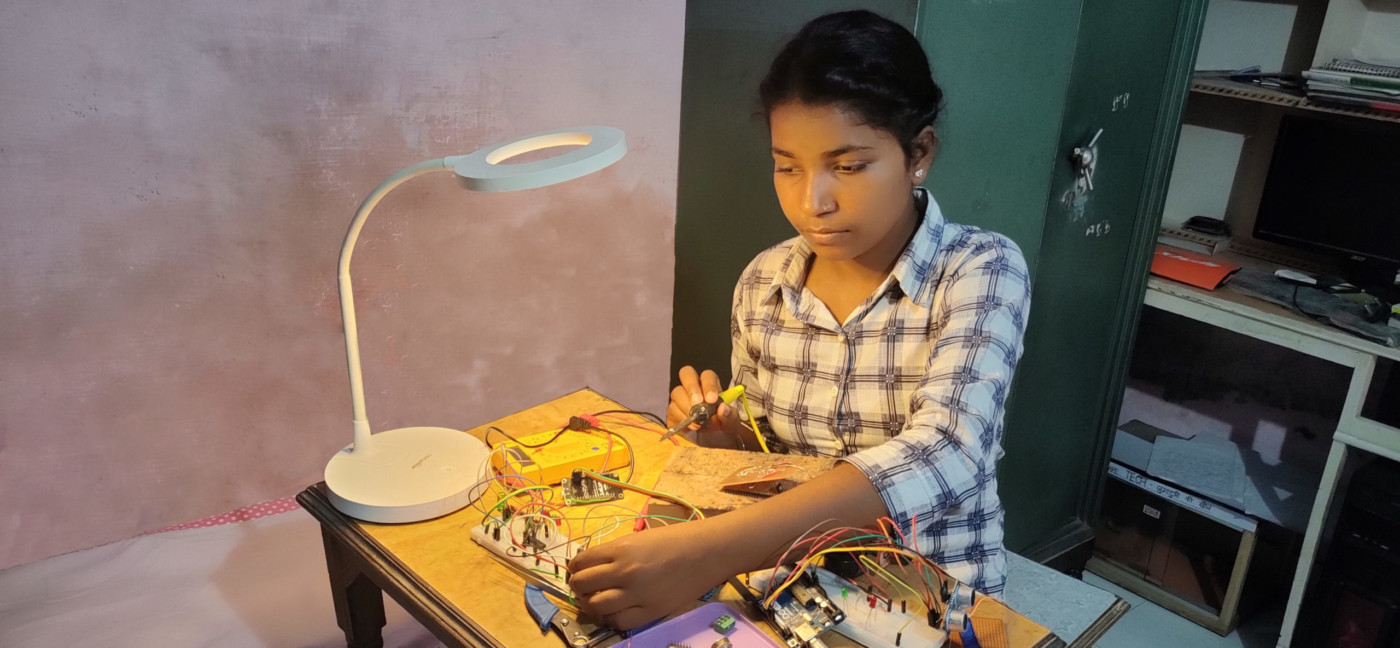 A spirit of innovation
85 Tech-Jugadus offer innovative solutions to daily problems!
Sparks fly off from a small circuit on the table. The light is low but focused, as the smell of smoke and its warmth fills the room. Rashmi solders the final transistor to complete her innovation – a sensor that helps automate the control of street lights.
Every January, students in Uttar Pradesh's polytechnics and ITIs gear up for semester exams. They huddle together in hostel rooms, dig into textbooks, and prepare for vivas. However, this year was slightly different for students like Ajay, Ansh, Aman, and Rashmi, who brought their innovative ideas to life and won eYouthscape UP, Tech-Jugaduon ki Khoj!
eYouthscape UP was a virtual competition for the state's polytechnic and ITI students to showcase their tech innovations. In partnership with URise and Let's Endorse, we conducted the event in 3 phases. We received 500 applications in the first two weeks, shortlisted 100 candidates for a round of prototypes, and lastly, visited finalists in their hometowns to see the innovations in action! A jury panel declared the top 50 winners.
The event showcased youth's concern towards environmental sustainability and the importance of low-cost innovation. We bring to you stories of the top 3 winners here.
Making homes smart
In the small town of Anand Nagar, about 50 km from Gorakhpur, we met Ajay. Ajay has recently completed a diploma in electronics engineering from Government Polytechnic, Deoria. Inspired by Marvel's JARVIS, he built a prototype for a Smart Home device that controls home appliances using an Android application.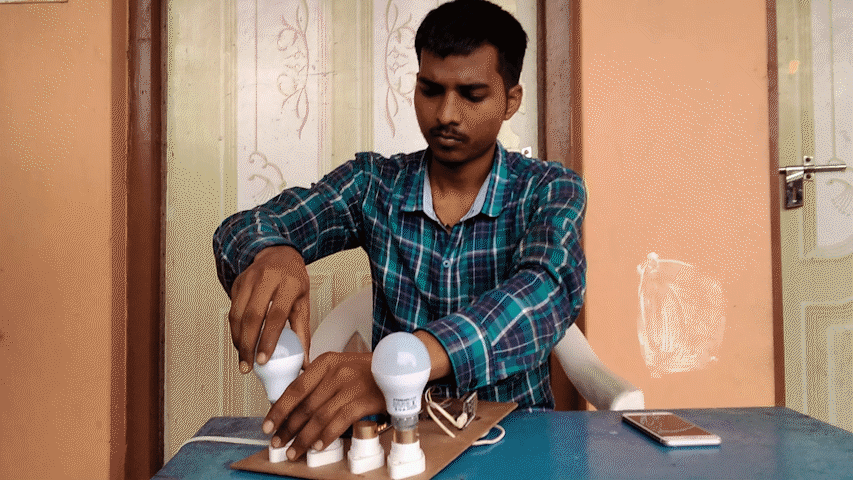 Ask Ajay about the prototype, and he immediately goes into its technical details – the wifi module used, the number of relays, and its offline & online working modes. He shares that while a finished product of this kind in the market costs 60,000 rupees to control 8 – 10 appliances, he built his prototype at 650 rupees for four appliances.
These days, Ajay is busy taking care of his family's kirana store. However, he plans to enhance his prototype with a digital display that indicates devices in use and energy consumed.
Innovating for plant parents 
In Pilibhit, we met Ansh, who built an IoT and Server-based Plant Watering & Management System. His prototype can be used to water plants even when nobody's home, using an Android app.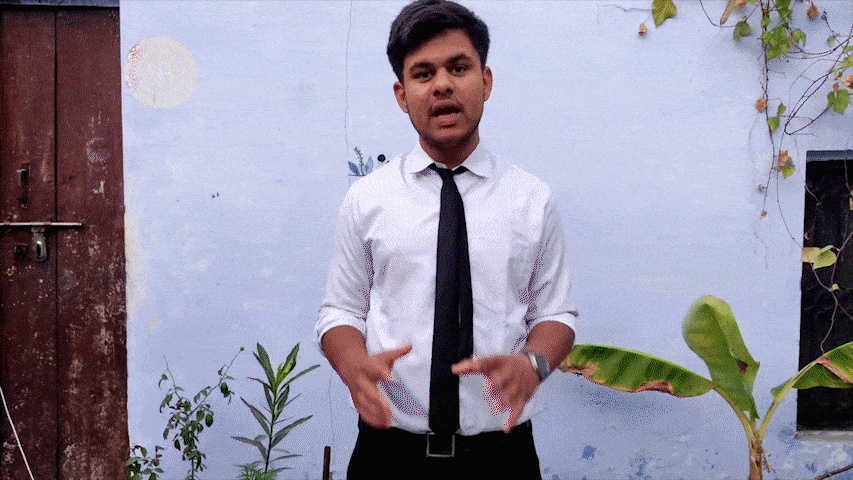 Ansh is in his first year of electronics engineering from Government Polytechnic, Pilibhit. He was motivated to build the prototype when, being away from their house during the lockdown, his mother could not look after her plants. 
"Kisan jab raat ko paani chala dete hain, toh unko baar baar dekhne jaana padta hai – ki woh chala ya nahi, ya zyada na bhar jaaye. Iss prototype ke saath, aise system ko woh kahin se bhi baith kar control kar sakte hain." 

– Ansh, eYouthscape UP winner.
Ansh wants to spread awareness about the field of IoT in India. He wants to take his prototype into production – for use in private homes or irrigation systems in farming. 
Making homes safe
In Kanpur, we met Aman and Rashmi. They built a prototype around the security and energy-saving needs of a household. Both are second-year students of Government Polytechnic, Kanpur, whose teacher encouraged and guided them in making the prototype.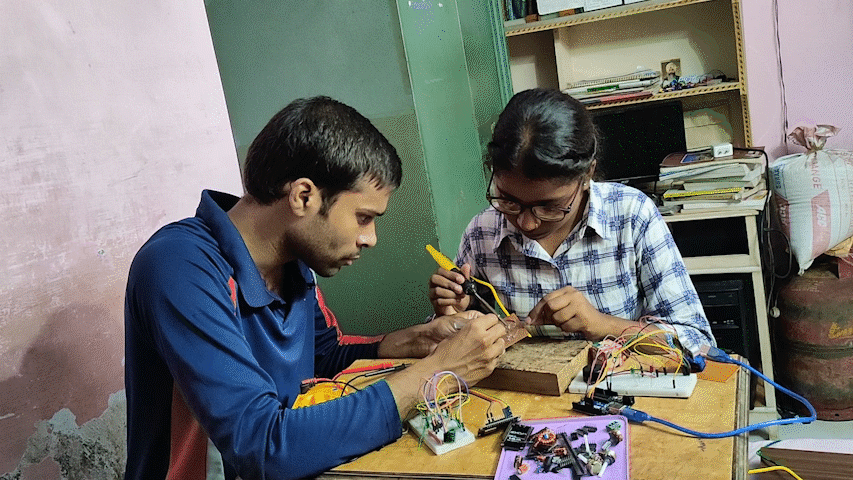 Their innovative prototype uses various sensors. It can control lights & fans by detecting motion and alert a house's occupants to unauthorized entry. It has an automatic light sensor to control the intensity of streetlights in response to natural light. Lastly, it has a gas and smoke detector with an exhaust control to mitigate cooking gas-related disasters. 
"Agar hum newspapers mei dekhein, toh kitni baar gharon mei gas blasts ki news aati hai, aur casualties hoti hain. Humare paas agar aisa idea ya prototype hai, jisse precautions le sakte hain, toh hum kyun disasters ka wait karte hain?"

– Aman & Rashmi, eYouthscape UP winners.
Rashmi aspires to work in her field in the private sector. After some work experience, Aman wants to build his tech start-up. Both want to take their prototype into mass production and are looking for support to refine it.

Enabling UP's Tech-Jugadus
The journey of UP's Tech-Jugadus has just begun. These are 85 young innovators who aspire to become entrepreneurs, work in the tech industry, or go for higher education. We can seize a significant economic and social growth opportunity by linking them with mentorship & assistance in UP's evolving start-up ecosystem. If you or some you know is a technical expert passionate about mentoring youth, reach out to us!
"Hum chahte hain ki yeh prototype ek product mei bane aur gharon mei implement ho. Agar humare paas ek field expert ki guidance ho, toh chaahe cost reduce karna ho, ya efficiency badhani ho – uss product ki safai ho sakti hai.
Phir, uska mass production kyun nahi kia ja sakta hai?"

– Aman, eYouthscape UP winner.
Youthscape is a platform for young people to showcase and explore their entrepreneurial aspirations. It was previously organized as a panel discussion in Gorakhpur & Ayodhya and as a start-up competition in Bihar.