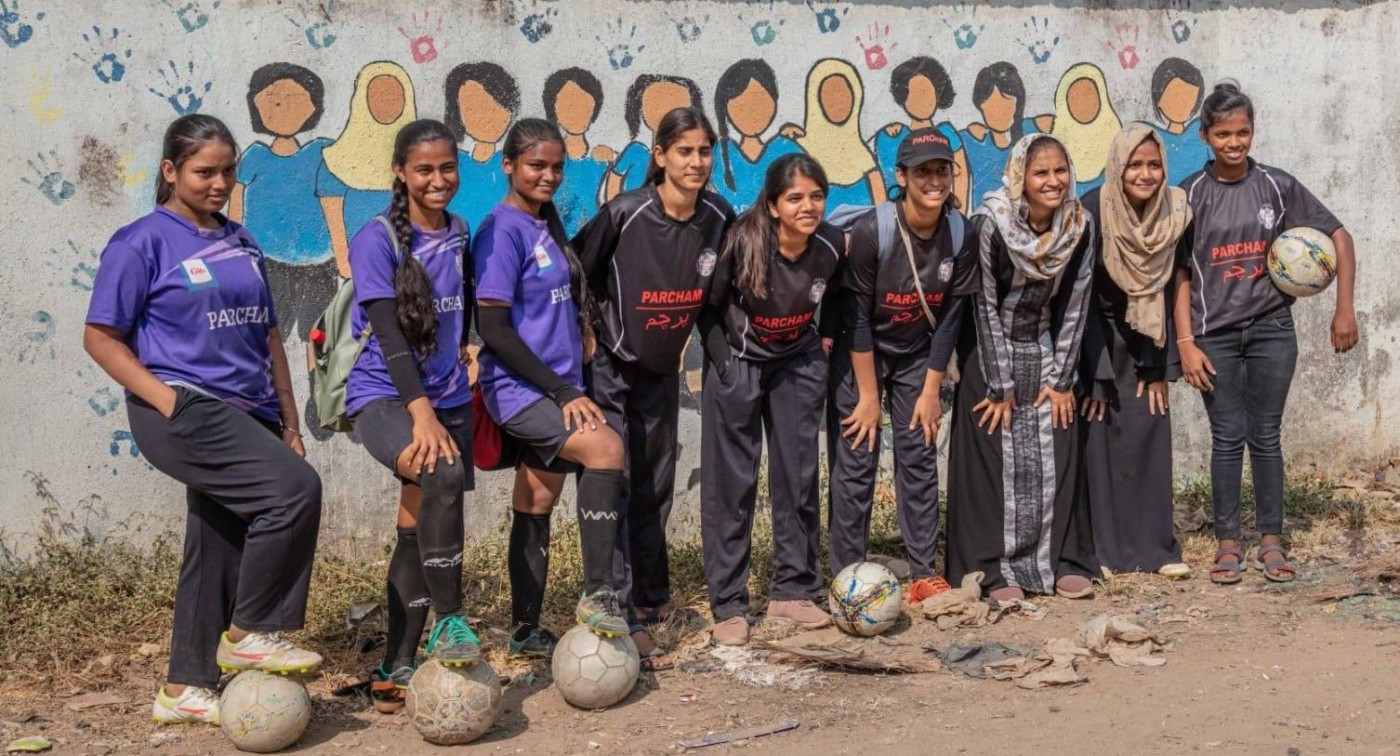 Mantasha, a fearless athlete
Fighting the odds to pursue an unconventional passion.
Women have played football for over 100 years. However, in these 100 years, they have also been stymied by several barriers to participation and due recognition in the sport.
Despite the historical struggle, women's football has grown in popularity and made significant strides to improve gender equality. And in this context, Mantasha's odyssey as she made it to the football ground is inspiring and thought-provoking.
Mantasha, 19, resides with her family in Mumbai. At 15, she discovered her passion for football after encountering the Parcham Collective.
"I was invited to the community open ground for a free play by Parcham's team, and I got really excited. I remember the first time I played football – I was wearing a burkha. Later, I switched to a salwar suit, and it took a long, long time to start wearing shorts."
Mantasha's passion for sports was always evident, but playing football with Parcham ignited her spirit and confidence. She believes in breaking the stereotype that football is mainly for boys.
"When I train in football, I am pushing my limits. Every kick to the ball or sprint on the field is a small reminder of the toughness I've built over time."
Mantasha comes from an Islamic heritage. As a Muslim scholar, her father firmly adheres to Islamic customs and beliefs. Therefore, it was challenging for her to play a sport whose professional attire didn't align with her family's religious beliefs. Combined with societal pressure, playing football became a period of difficult transition where she was also grounded for 6 months.
Mantasha's passion drove her to make tough choices, including taking a week-long break from home to reflect and think about what she wants. During that week, her family also realized how crucial her passion is to her and began supporting her resolute decision.
"During my break, I met some girls in the hostel where I was staying, each with unique stories and challenges behind being there. I noticed a prevailing interest in sewing among them, but when they learned about my passion for football, they appreciated and admired it. I felt good that the contrast between our interests didn't make a difference in providing support and encouragement."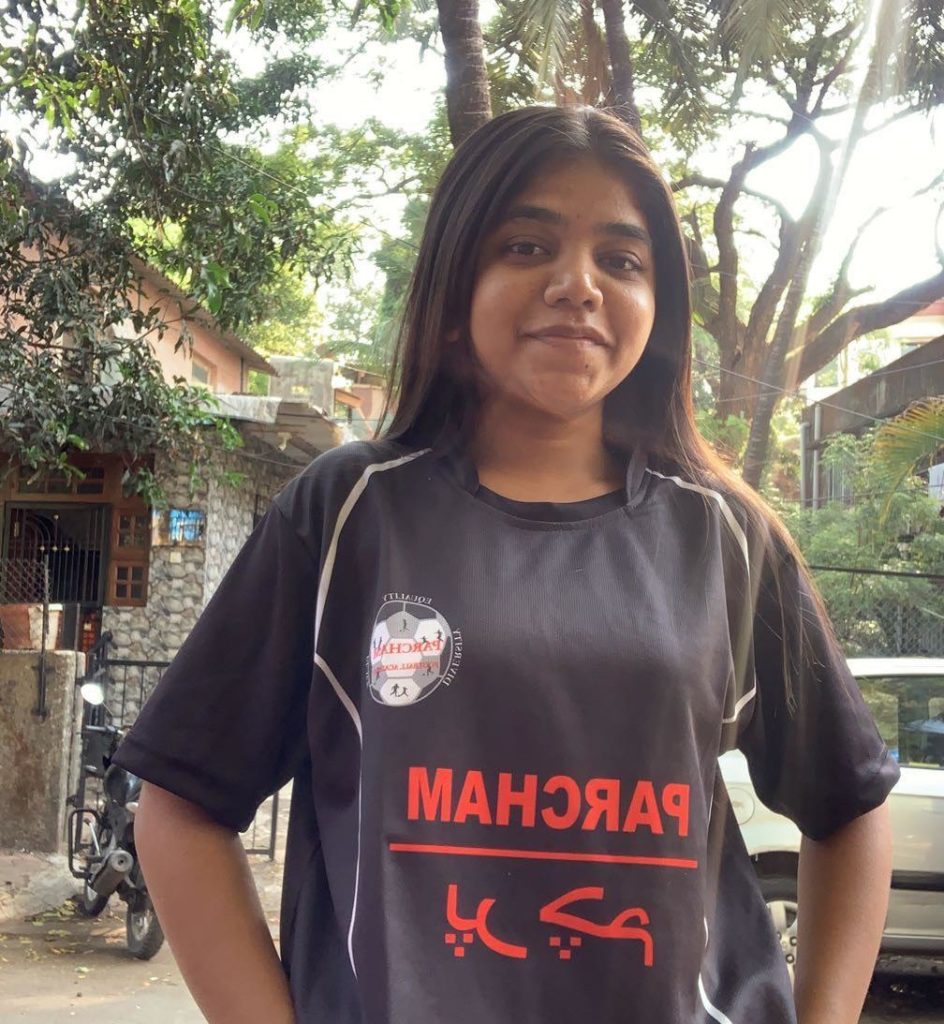 Fast forward to 2023: Mantasha is now a qualified AIFF D License Football coach at Parcham. She directs her passion and enthusiasm toward training young minds from marginalized communities in football. And hopes to prevent future generations of girls in her community from facing the same struggle as hers.
As a young leader in the football world, Mantasha deserves our admiration for making her mark. Her story reminds us why we must support and encourage all young individuals who aspire to follow in her footsteps. By doing so, we will create a culture of inclusivity and diversity in not just football but all other aspects of life – and inspire future generations to pursue their dreams.
"Managing religious beliefs with passion wasn't easy at first. However, eye-opening experiences at Parcham made me realize that, at the core, the challenges faced by these girls are like my own. I learned empathy beyond religious boundaries. Now, I channel my passion for my faith and social cause to positively impact and uplift those in need, regardless of their background or beliefs."
---