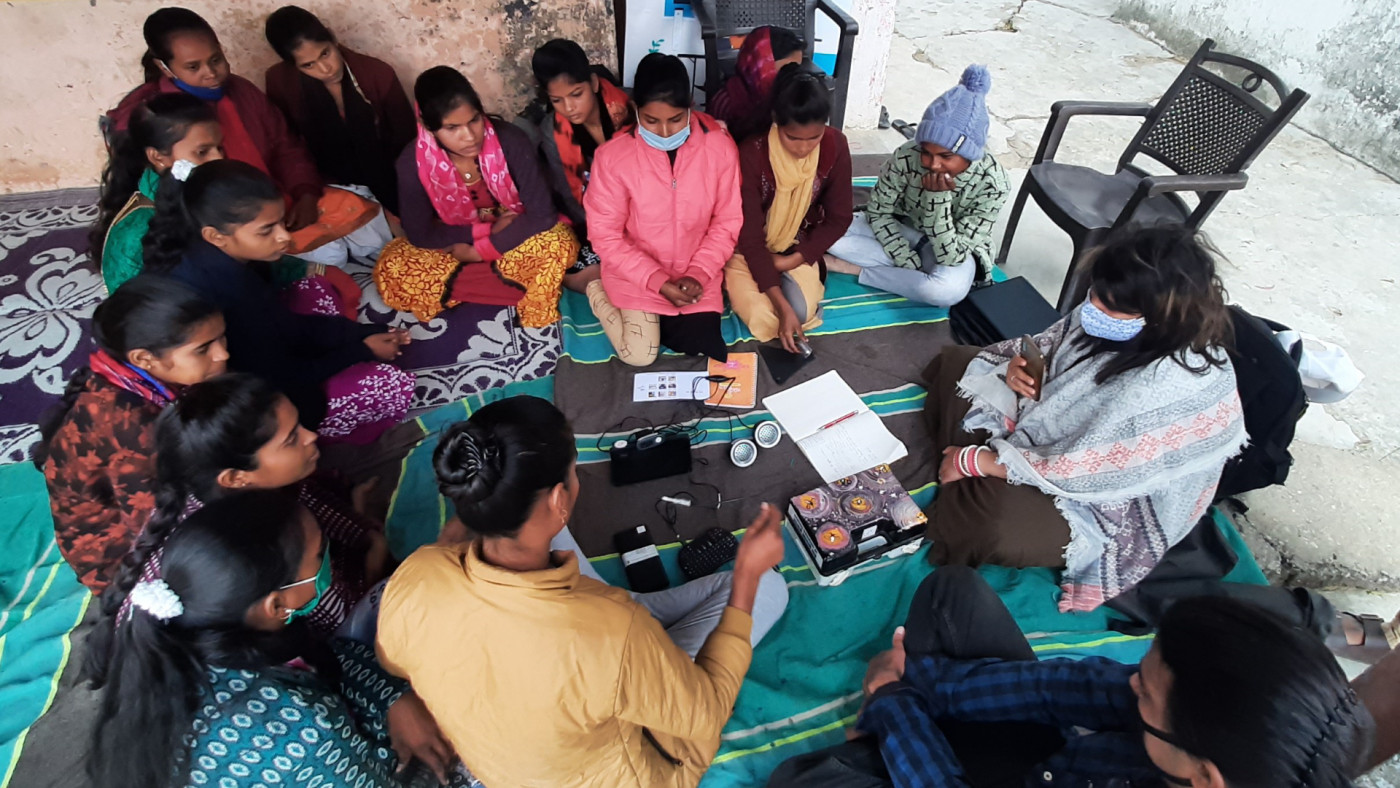 From passion to profession
Building a sustainable freelancing marketplace for young rurban women with Swarambh.
Keeping the changing work culture in view, we are building a sustainable freelancing marketplace that helps young rurban women succeed in making a career as freelancers and fulfill their dreams
With the support of Development Alternatives, Medha's Swarambh program is creating a sustainable freelancing marketplace in rurban India. It aims to help young women in small towns gain essential skills related to "gig" opportunities and build themselves as successful freelancers. It brings three parties together – young women as budding freelancers, proficient freelancers as mentors, and local companies as "gig" providers on a virtual marketplace, thereby enabling access and partnerships between them.

Swarambh works with young women in the age group of 18-30 years. They may or may not have completed high school or undergraduate education. Many of them would be newly married women or young mothers. They generally have travel-related constraints but want to be economically independent. Currently, the operational geography of Swarambh is eastern UP; however, it will soon be available to young women across other regions in UP, Bihar, and Haryana.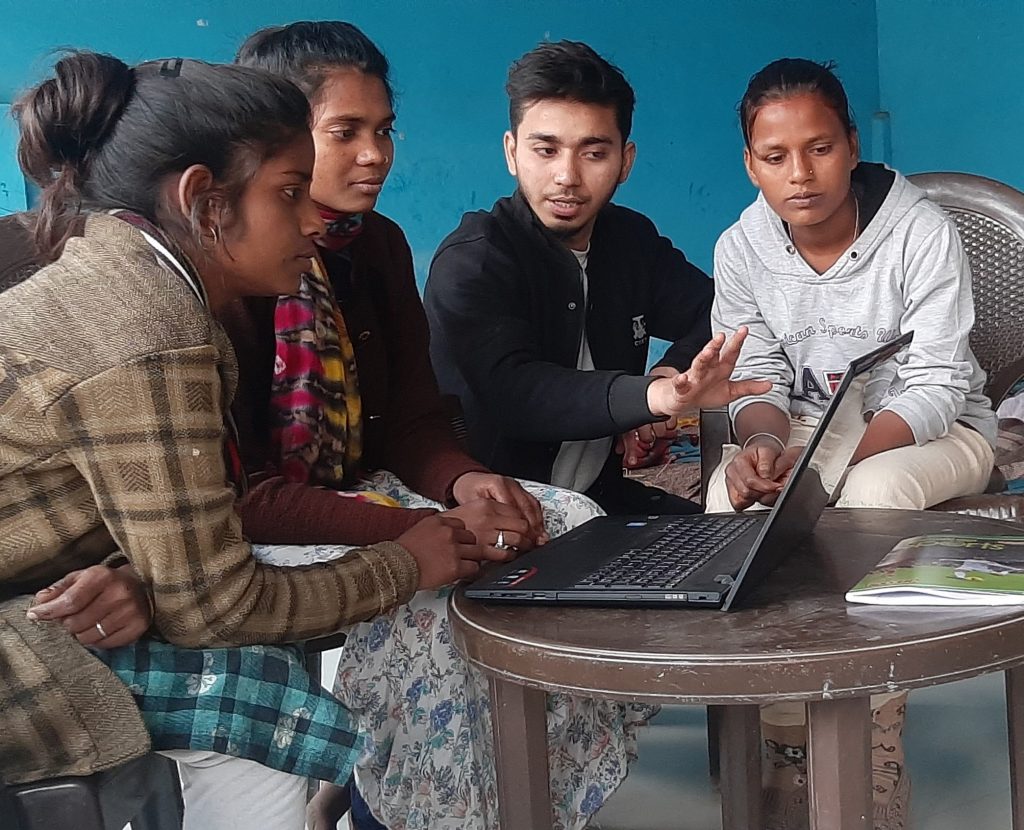 There has always been a vibrant "gig" market at play in smaller towns and cities of the country. MSME businesses have been outsourcing parts of the value chain (micro-work) to informal workers and enterprises (micro-firms). With technological advancement and formalisation of the economy, the nature of work has evolved. Pre-COVID-19 "gig" workers were dependent on short-term opportunities as an additional income source. Now, with several aggregator platform companies, gig-work has become an active livelihood source for many.
Post-COVID-19, traditional and labour-intensive workplaces have evolved into more people working from home, with companies adapting to cloud services. All kinds of businesses are outsourcing short-term contractual opportunities and hiring freelancers now more than ever. In fact, remote work has opened a new talent pool for companies. Many segments that stayed out of the workforce due to physical constraints, like homemakers and young women, are now available in the "work-from-home" job market.

The young population of the country, comprising millennials and generation Z, digitally connected over a smartphone and under the growing influence of social media, are also encouraging the "gig culture." Today's youth are increasingly using their skills to build sustainable freelancing careers in digital marketing and communication, social media, web/app development, and e-retailing. Therefore, gig culture is here to stay and would be greatly influencing the business and job landscape in rurban India. "Swarambh" is an effort to connect digitally empowered youth with local businesses to create mutually beneficial relationships.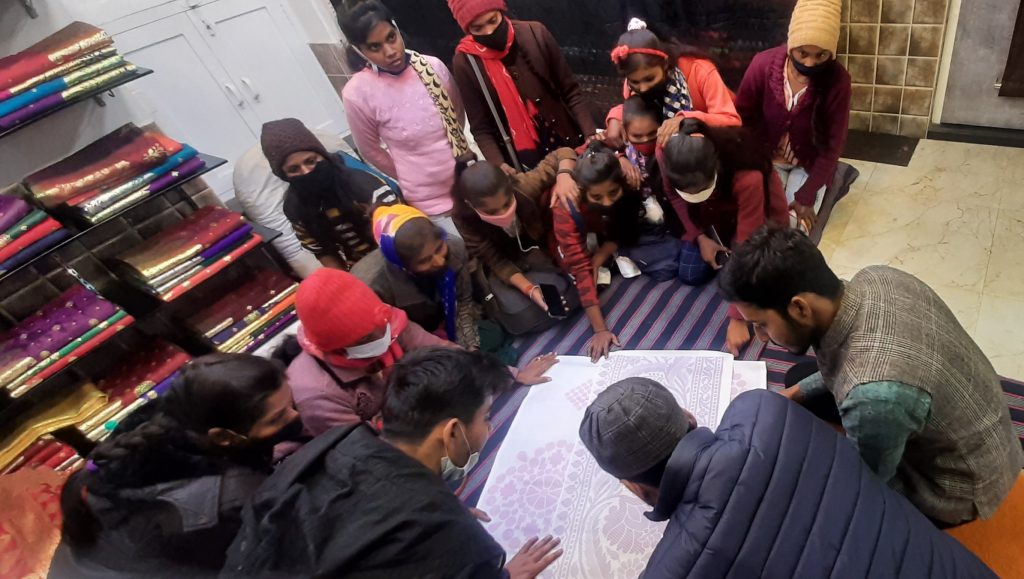 Swarambh facilitates young women, working from their homes, to take on "gig" projects, thereby opening up an alternate employment ecosystem. The entire lifecycle of this program has the following phases for its participants:

Freelance orientation boot camp:
With a focus on becoming solopreneurs, participants are trained on
a) Basic financial literacy
b) Digital and online literacy
c) Necessary life skills and work-from-home etiquette

Mentor connect:
Learning from experienced freelancers and experts in the relevant gig, participants work with mentors as part of the program. The mentors provide on-the-job guidance and handholding while also being the initial source of (gig) projects.

Live projects:
The program connects the participants with hyper-local and short-term "gig" projects for local businesses. After completing a few projects with mentors' help, they gradually progress to sustain themselves in the broader "gig" market.

Registered freelancer:
All the stages help the participant take their first step in the freelancing ecosystem and build a relevant portfolio to enter the gig economy.

Medha is committed to taking this model to scale through an online "marketplace" that addresses budding freelancers' needs. This marketplace will be aggregating budding freelancers with proficient "mentors" and connecting them to local businesses offering "gig" projects. This platform is being developed to address the specific need of rurban freelancers, supporting them to build their careers in the emerging gig economy.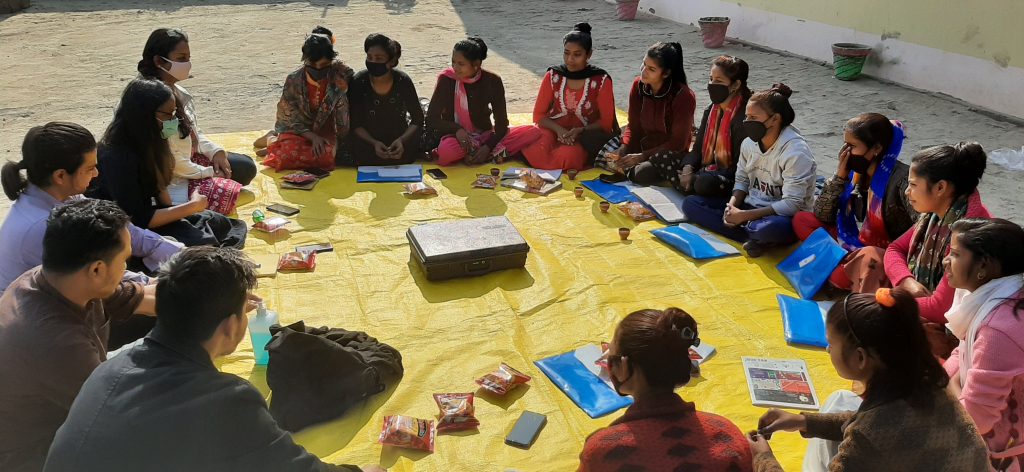 Making her own path

Pooja Kushwaha is a resident of Prayagraj, Allahabad, where she is currently pursuing B.Com from Ishwar Saran Degree College. However, her dream is to build a fulfilling career as a freelance photographer.

With Swarambh, Pooja feels she has taken her first step into the freelancing world. Through the program's structured phases, she has learned finer details about freelancing. For example, a session on digital literacy helped her understand the importance of building an online presence and encouraged her to create a professional online profile that showcases her photography to the world.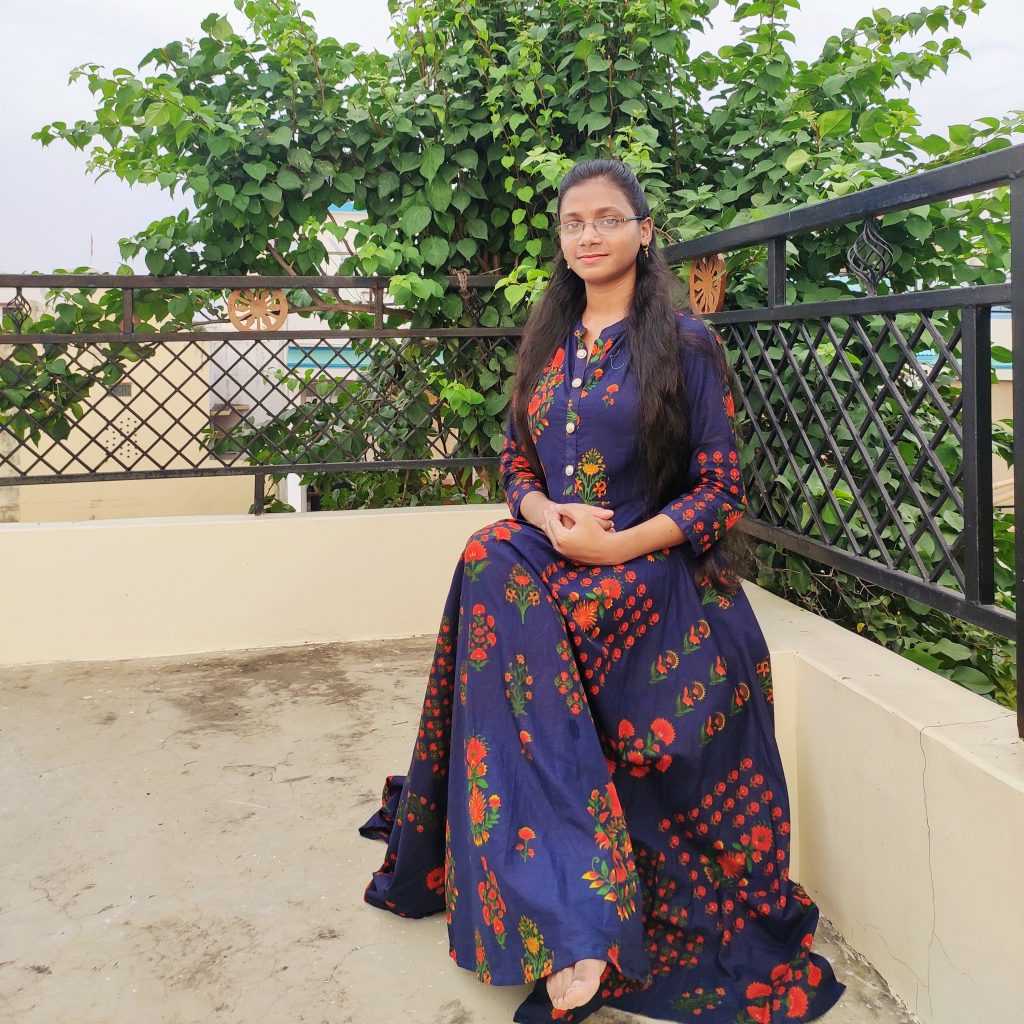 During the program, Pooja connected with a photography mentor and explored online projects on different freelancing platforms. She developed the skills required to conduct field research and identify potential markets. After being introduced to e-commerce platforms like Amazon and Flipkart, she has done product photography for few microenterprises selling their products online.

In the year 2020 alone, Pooja has built an impressive work portfolio. She has collaborated with multiple media channels on photography projects, worked on a video-editing project with ZEE Education on YouTube, and clicked a cover for a local newspaper magazine. She has also covered two weddings as a professional photographer in her city.

Armed with the knowledge and skills that she has gained during Swarambh, Pooja is all set to conquer the world with her brand new Nikon D34-100 and tripod.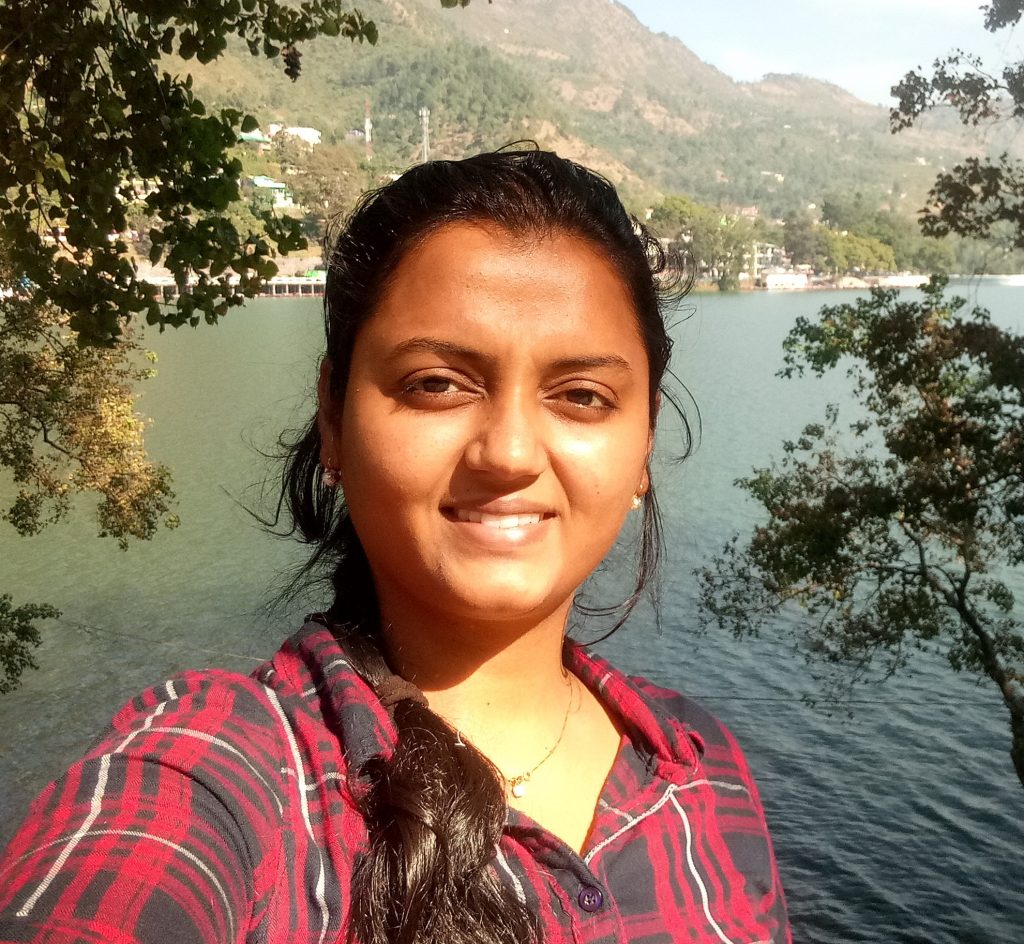 Preeti Singh, Intrapreneur and Project Lead, Medha (Swarambh), says, "Inspired by the internet and digital revolution, millennials and Gen-Z are more than willing to explore newer opportunities available to them in a globalized world. Being a team of millennials ourselves at Medha, we easily connect with and understand this urge. Swarambh provides a new career pathway to our youth to convert their passion into a profession. Powered by the 'gig' economy, we are committed to bringing Swarambh to millions of young women from small towns and cities of India."
A version of this article was first published in The Good Sight, a platform that showcases development initiatives from India. Read the article here.