Adaptability & Growth: A case study on DoSDIT
Haryana's DoSDIT modernizes the ITIs
The Vision
Better prepared ITI students for the future
The Opportunity
"Technology is changing very fast, we need to upgrade our systems at ITIs to match market demand" 

Mr. Sanjiv Sharma, Joint Director, DoSDIT
After significant progress improving learning outcomes at the primary and secondary level, the Haryana Government expanded its reform agenda in 2019, with a pan-state plan to improve the Industrial Training Institutes.
The Department of Skill Development & Industrial Training (DoSDIT) started with a comprehensive training and mentoring program for newly hired Employability Skills Instructors (ESI). With a recently revised employability skills curriculum, and 53 new ESIs on board, the focus was on getting everyone up to speed and aligned on the new program and pedagogy. The training module was entirely experiential in nature to reflect the new teaching methodology and strengthen ESIs overall facilitation skills. 
Recognizing that a short-term workshop wouldn't have a lasting impact, DoSDIT designed an ongoing mentorship component that involved field observation, peer support, and continuous upskilling.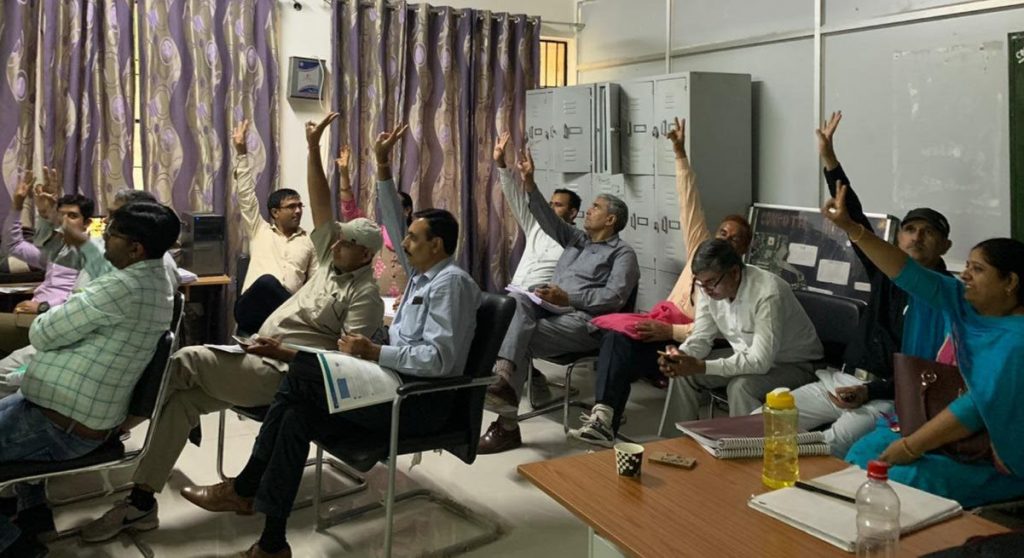 Pandemic Pivot
After the training in September 2019, ESIs starting working with students across ITIs from October until March, when unfortunately the COVID pandemic forced all campuses to close.
Despite the shutdown, the learning has not stopped for ESIs or ITI students. The department and the project quickly shifted online, and in less than three months, more than 50,000 students have received employability skills programming. Students have undergone sessions on career awareness, resume writing, and interview preparation. And the department also introduced the Quest App (created by our friends at Quest Alliance) to help students self-learn and grow during the lockdown. 
The government estimates that over 90% of ITIs have delivered online learning to over 50,000 students during the lockdown. 
Master trainers have been working with ESIs and other ITI faculty members to ensure the learning doesn't stop for them as well during this time. Helping them build online facilitation capabilities, design blended learning content, and measure student performance. A combination of 'low-tech' solutions like WhatsApp, Google Forms, and Facebook has proven effective in reaching and delivering ongoing learning to students who face constraints in smartphone access and 4G data.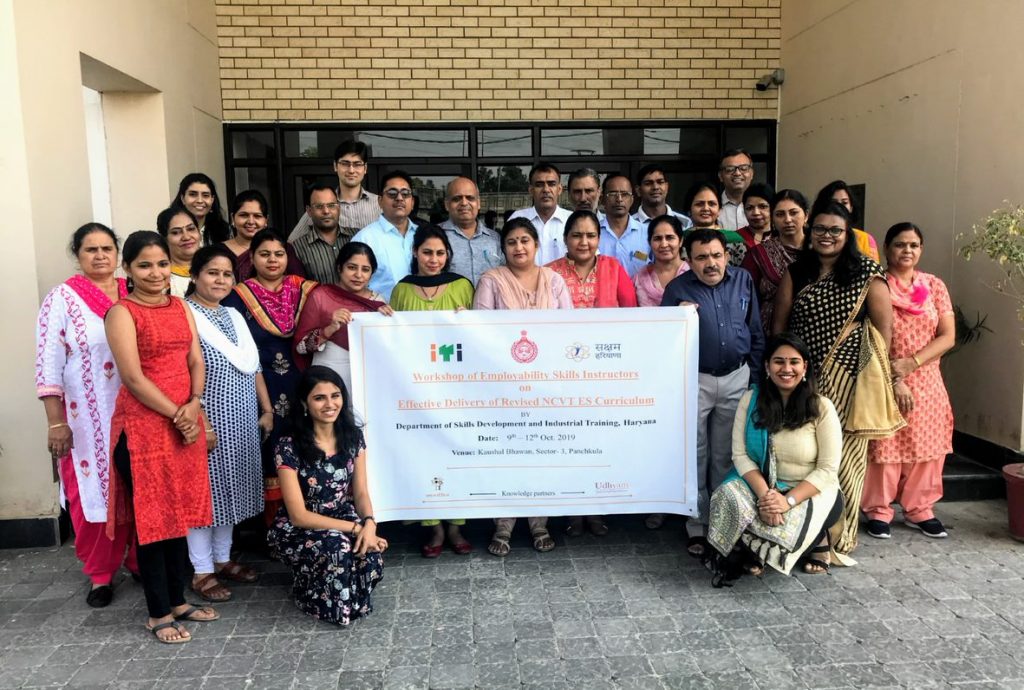 The Future
With the future of the pandemic uncertain, DoSDIT is hoping for the best but preparing for an ever changed ITI landscape. Even when campuses reopen, they know attendance will suffer, and they will need to continue to engage and skill young people online if they want to remain effective.
But wasn't that the whole point of the initiative in the first place? 'to upgrade our training systems to match market demand,' as Mr. Sharma put it. What better way to do that than by using the latest technology to teach the latest technology? 
*Full disclosure, we are honored to be working with DoSDIT, Samagra, Udhyam, and Quest Alliance on this pan-state, transformation project.