Home Visits: A Promising New Way to Engage Parents
Medha inspiring dialogue with students and their families about career.
Family is the first institution a child is influenced by and remains influential in most students' lives through their college years. At Medha, we recognize that parents and family members are important stakeholders in a student's learning journey. 
We have observed an unfortunate pattern of our enrolled students denying career opportunities. Insights from our operations team revealed that in many cases, this is because parents do not understand the importance of pre-employment work exposure in their children's education. Furthermore, some are hesitant to allow their children, especially their daughters, to travel far away from home for these opportunities. 
To address this need, Medha is piloting a new project reaching out to our students' families directly. Our Student Relationship Managers are conducting home visits to sit with parents or other elders in the home that have a voice in the household decisions. During these home visits, we describe the various parts of a student's learning journey, and inform them about the benefits of attending networking events such as Atrangi or Rubaru.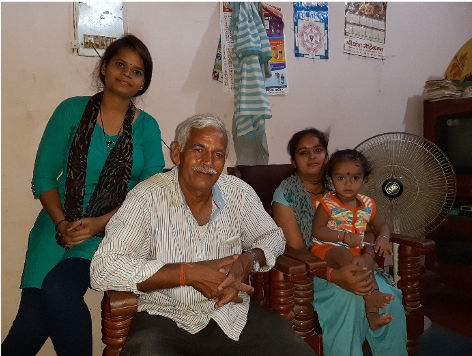 Through dialogue, we educate parents regarding the realities of the job market by presenting the facts and figures of current job availability. We have many internship success stories to share, which we believe will help families feel more comfortable allowing their children to develop themselves professionally, even if that development involves travel away from home. Informed of the truth about pre-employment work experience, they can be supportive of their children's inclinations and aspirations. Gradually, we hope to inspire healthy dialogues between parents and their children.
After piloting this parent engagement program in the Lucknow area, Medha hopes to create a structured framework for implementation on a wider scale. Efforts to create systemic change in youth employment must take into account India's highly family-centric values and how those values influence decision making for the youth. 
We strive to help all students reach their full potential, and to engage their families in their path to success!