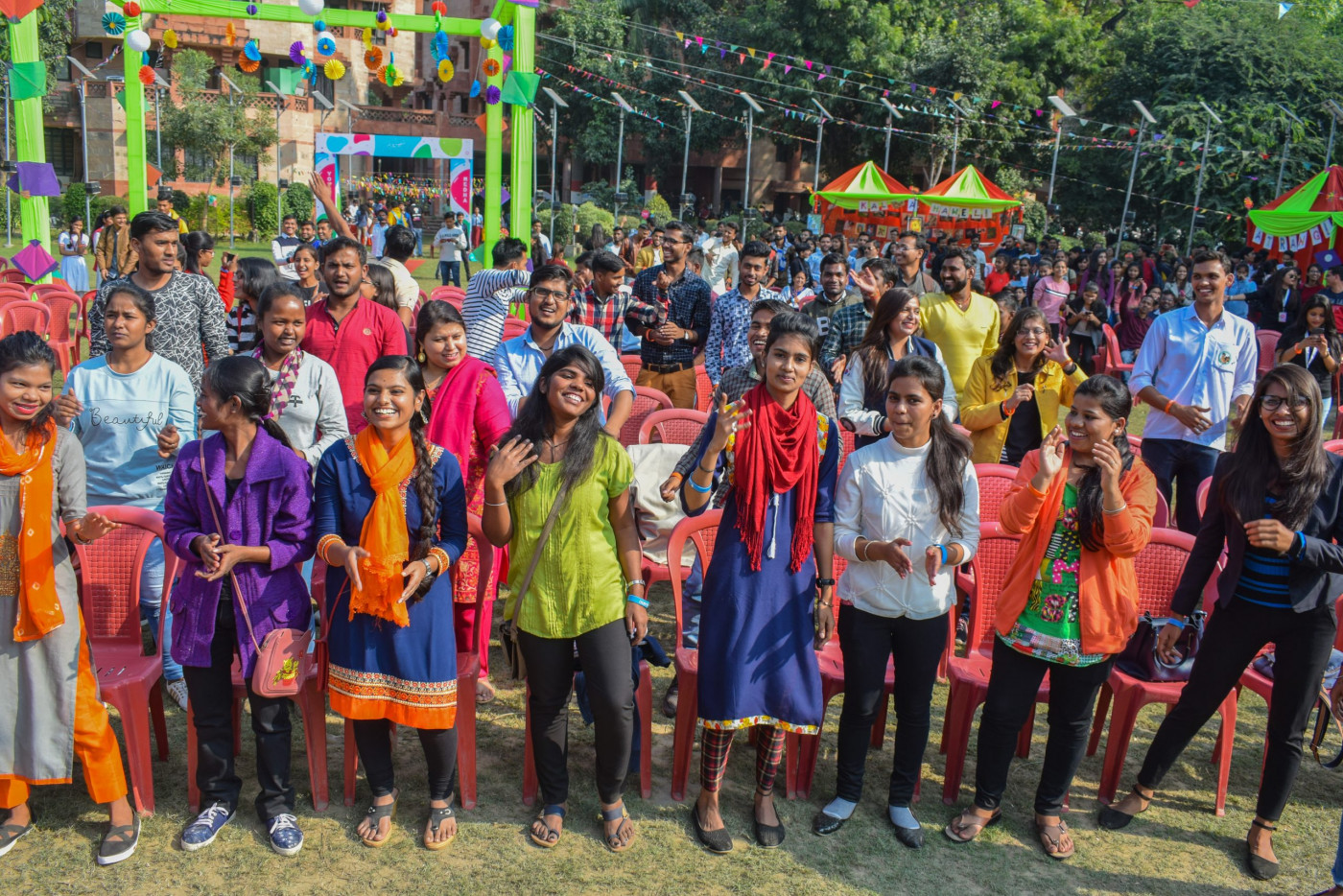 2019 comes to an 'Atrangi' end!
A festival for our Alumni to explore their entrepreneurial, management and artistic abilities.
To be 'Atrangi' is to be unique, to stand out, to be more you.

Medha's Annual Alumni Youth Festival made its debut in 2018 and the second edition was brought in with double the excitement, double the buzz.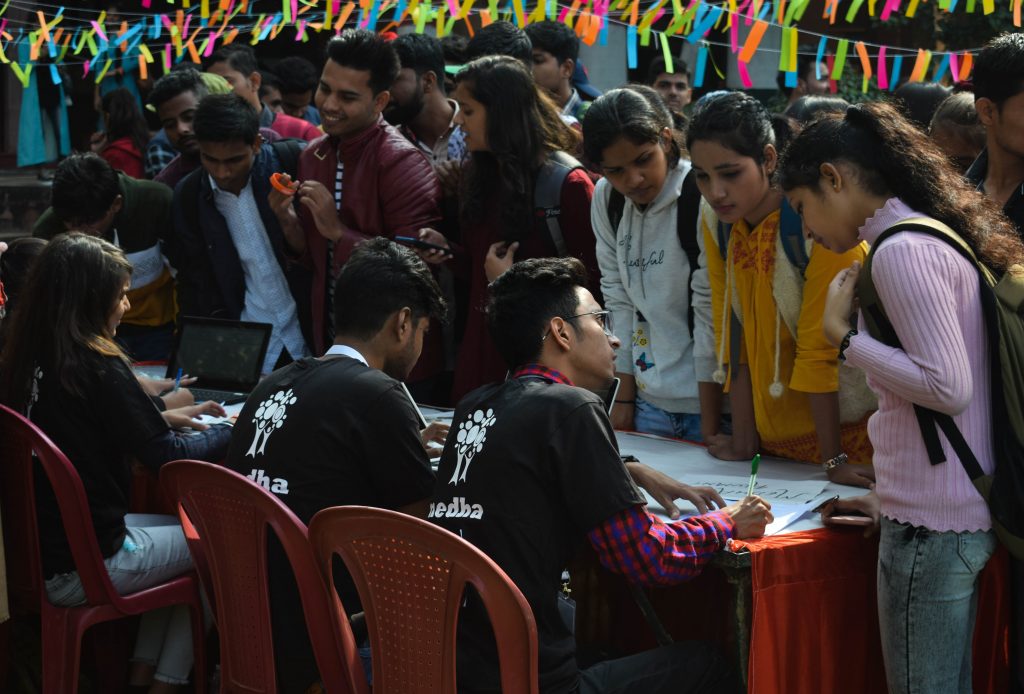 Curated by the joint efforts of Medha and Medha alumni, Atrangi 2019 was aimed at giving a platform to the best. Its selection process began in early September 2019 with auditions in 11 cities across 3 states. A total of 30 alumni were finally selected to put up their stalls, perform on stage and manage the event out of an incredible 500 entries.
The festival was a platform for our alumni to recognize their power as change-makers, artists and entrepreneurs.  
 "I got the opportunity to create awareness about the community project- a 24*7 public fridge for food donation; that I am volunteering for in Gorakhpur."

– Ainan, Lead Volunteer – Janta Fridge, Medha Alumnus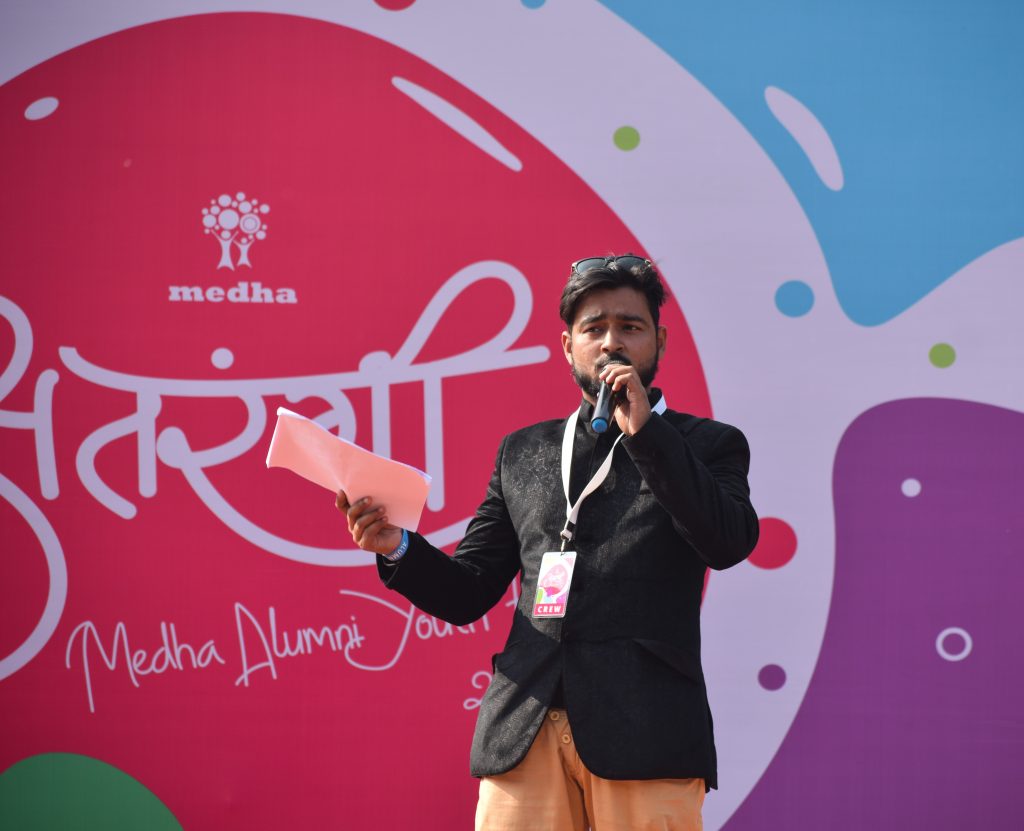 "Art is my calling and I want to build a career in it. My team and I put up our stall where we showcased our paintings and even did live-sketching. Atrangi gave us access to direct feedback from the audience which will help us in our careers as artists and entrepreneurs."
 – Shivam, Artist, Medha Alumnus
  "I put up my food stall for the second time at Atrangi and what stood out more than my profits was the time management that I learnt during the day!"
 – Vidisha, Shake-LLS, Entrepreneur, Medha Alumnua

Many fun activities like PubG Battleground, poetry performances, and Cypher Dance kept everyone engaged throughout the day.   
Medha Star Alumni Awards were given out to as a surprise shout-out to a few of our alumni who have surpassed expectations and stood out in their Medha journeys.
Atrangi truly celebrates the spirit of youth, the ideas, and achievements of Medha's alumni community.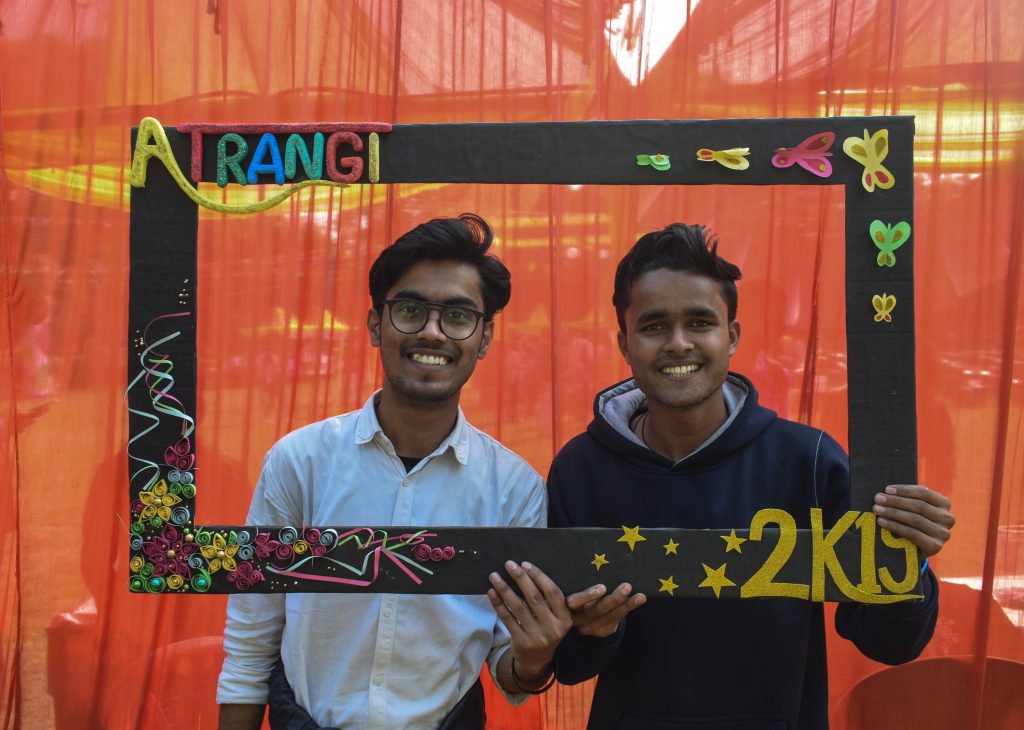 "Caught up with a lot of old friends and fellow Medhavis today, discussed my new ideas with them, got their feedback. I also played the drums as part of a band on stage and it was thrilling! Can't wait to do this again!"
– Nainika, Student, Musician, Medha Alumna
Unity in diversity, impeccable teamwork and undying zeal, Atrangi saw it all! 
A festival of the Medhavis, for the Medhavis, by the Medhavis.